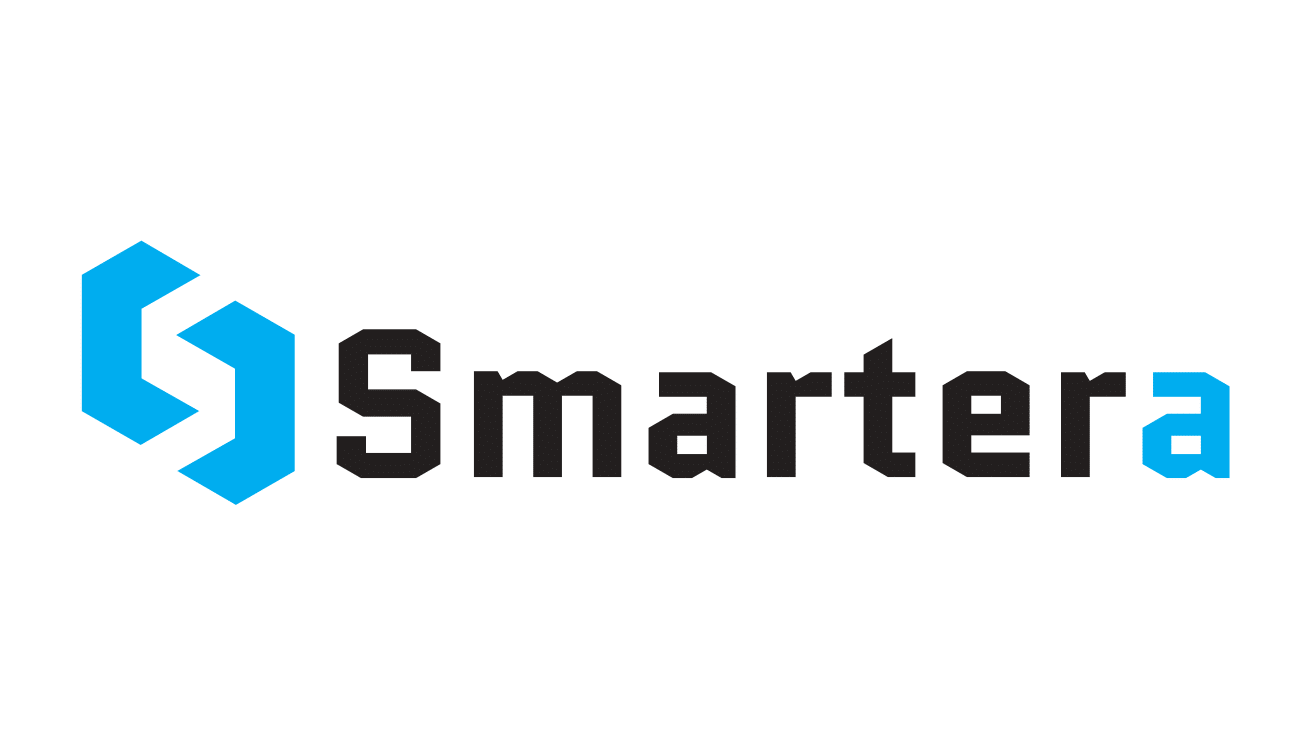 ytü ytu yıldız teknopark istanbul yazılım yerli bayi b2b credit fintech finance portal istanbul türkiye companies fintech Smartera is a new generation software company that develops business applications that companies will need in the digital age and produces smart solutions. We are a team that aims to develop solutions that will add value to our customers by using the latest software technologies with our experience in the field of business applications and to approach problems with innovative methods. On this path we set out to develop innovative SaaS solutions that will contribute to the productivity of businesses using cloud computing technologies, we produce scalable, flexible and highly enjoyable to use software that can be accessed quickly and at low costs thanks to our technological infrastructure. Our different software solutions we offer for your businesses: *** Smarty 360 - Dealer Management System & B2B - You can manage all processes related to your dealers (inventory management, cost and profitability management, purchasing and sales management, collection and payment follow-up) through a single platform and report yabilirsiniz. *** SmartyFIN - Credit Accounts Management System - Born as a result of 15 years of experience of our team providing consultancy and project management services to the Consumer Finance sector, our product has been developed using the latest software technologies according to the needs of Consumer Finance companies. *** SmartyCUBE - Data Analysis and Reporting Tool - SmartyCUBE is a flexible and extremely fast data analysis and reporting tool that offers a platform where you can visualize large amounts of data very quickly and access the information you need in seconds. *** SmartyDESK - Instant Messaging and Process Monitoring Platform - SmartyDESK is an instant correspondence and internal messaging system that can be used by your team providing support to end users regarding a business process. Translated with www.DeepL.com/Translator (free version)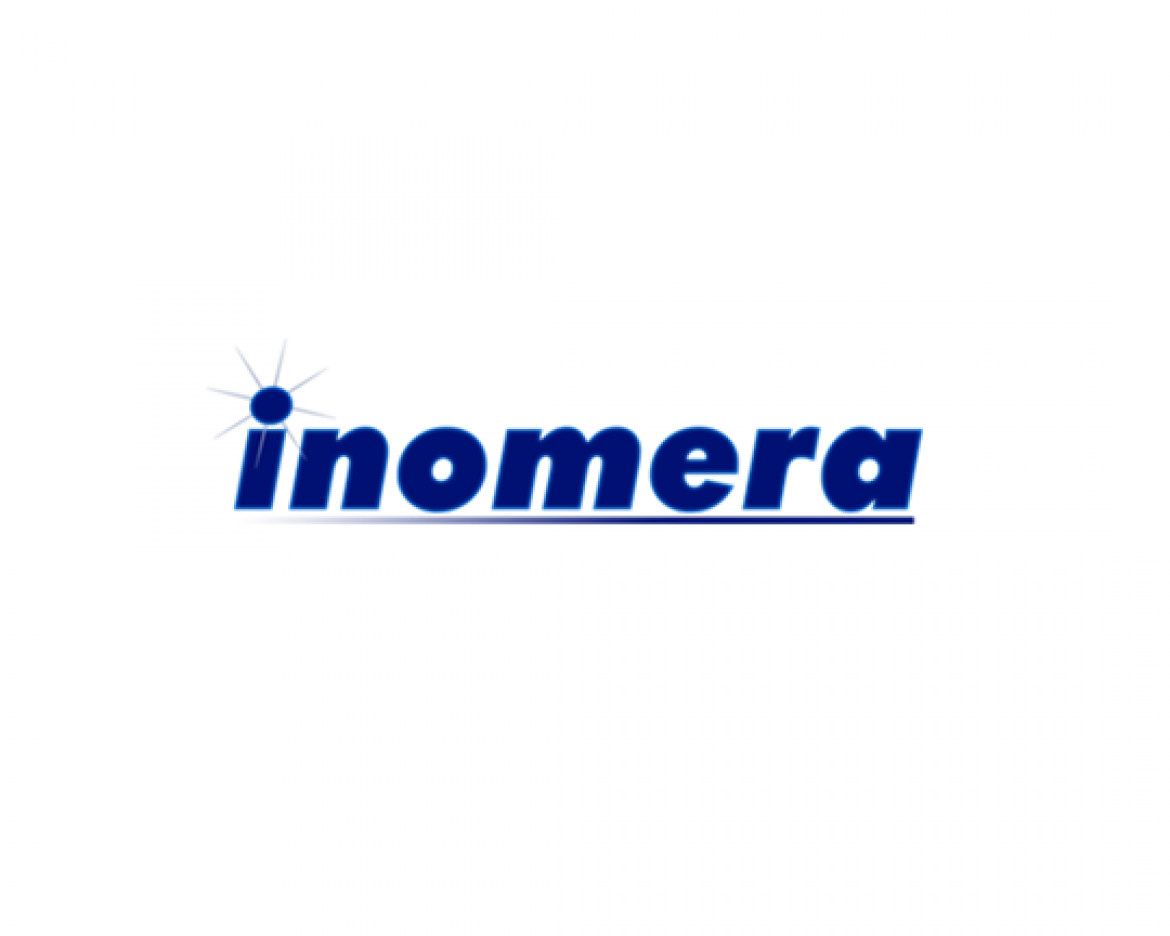 INOMERA
Dijital Müşteri Deneyimi
boğaziçi teknopark istanbul yazılım yerli b2b perakende mobil eticaret ecommerce cx ux dx omnichannel companies Founded in 2008, Inomera is a leading research and software company. With London, İstanbul and Dubai offices, Inomera Research specializes in e-commerce, mobile commerce, retail and mobile engagement. Provide advanced mobile engagement solutions through its own mobile engagement platform; Netmera. In 2016, Inomera collaborated with SAP in order to bring its knowledge gained in e-commerce to a wider customer base and became the sales, consulting, development and support partner for SAP Hybris product. Visit Inomera official website to get detailed info about the products and solutions on retail, e-commerce and more: https://www.inomera.com/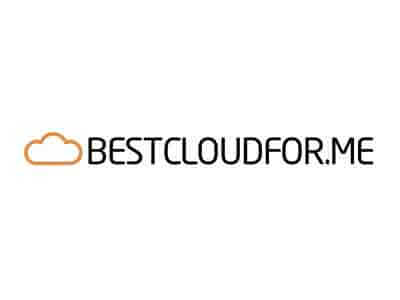 BESTCLOUDFOR.ME
BULUT BİLİŞİM
firmalar companies bestcloudfor.me provides Cloud, DevOps, SysOps and automation solutions for large-scale and mission critical IT operations. Our consultants specialize in helping clients drive the inefficiency and unreliability out of their entire Development To Operations lifecycle. bulut yerli cloud perakende finans telecom telekom
ytü ytu yıldız teknopark istanbul yazılım yerli Crypttech siber cybersecurity istanbul türkiye companies cyber CRYPTTECH is a technology and software company that develops national – local solutions in the field of Cyber Security, Defense Industry & Artificial Intelligence. CRYPTTECH was established in 2006 and has launched its first product in 2008. CRYPTTECH, continues to develop new technologies and solutions in the field of Cyber Security and Artificial Intelligence in Istanbul Yıldız Technical University Technology Development Zone and in Ankara Hacettepe University Technology Development Zone. CRYPTTECH products and technologies are being used in private and public institutions and organizations in more than 1000 large-scale enterprises and over 3000 SMEs. CRYPTTECH is taking actions to operate abroad to place its products at global markets, contribute cyber security projects at other countries and to contribute the export economic growth of Republic of Turkey. CRYPTTECH, opened its first overseas office in Silicon Valley, California and continuing its efforts to open new offices in Europe and Middle East regions. Neuromorphic Artificial Intelligence Technologies to apply in the areas of Defense Industry and Cyber Security are among the new targets of CRYPTTECH.
dataliva
Budgeting Software
Bütçe planlama ve konsolidasyon erp iş uygulamaları dx dijital dönüşüm digital transformation yerli companies Yazılım sektöründe uzmanlaşmış genç ve dinamik bir kadro ile kurulan Dataliva Bilişim hizmetleri A.Ş. sektörün ihtiyaçlarına yönelik en güçlü yazılım-ları geliştirerek, en doğru çözümleri minimum sürede vermeyi kendine hedef edinmiştir. Dataliva Bilişim Hizmetleri olarak iş zekası, bütçe ve konsolidasyon uygulamaları, müşteri ilişkileri, doküman ve bilgi yönetimi, tedarikçi ilişkileri ile şirketlerin rekabet ortamında ayakta kalmalarına yardımcı olacak tüm alanlarda hizmet vermekteyiz. İstanbul, Türkiye istanbul, Türkiye
Açılımsoft
Site Sales Automation
b2b bayi yerli teknopark yıldız ytü ytu saha satış otomasyonu companies İşletmelerin Yaşam Döngülerini Yazılım Teknolojileri ile Güçlendiriyoruz. Satış ve dağıtımın dinamiklerine göre geliştirilmiş ürünlerimiz ile tanışın. İşletmenize uygun dijital dönüşüm planlarını keşfedin. Açılımsoft ürünlerinin işletmeniz için neler yapabileceğini görün. Kişi Sayısı 1-3 Küçük İşletmeler Sizinki gibi küçük işletmelerin ihtiyaç duyduğu uygulamalara ve çözüm planlarına bakın. Ticari Muhasebe (SDR Ticari) Mobil Saha Satış (SDR Mobil) Planı Görün Kişi Sayısı 5+ Bayiler / Distribütörler Orta ve büyük ölçekteki işletmelerin ihtiyaç duyduğu uygulamalara ve çözüm planlarına bakın. Ticari Muhasebe (SDR Ticari) Mobil Saha Satış (SDR Mobil) Planı Görün Kişi Sayısı 50+ Kurumsal Firmalar Kurumsal ölçekteki işletmeler için satış gücü otomasyonu sağlayan projelerinizi başlatın. Bayi Yönetim Sistemi (SDR Bys) Saha Ekip Yönetimi (Three-S) Satış Gücü Otomasyonu (SFA) Planı Görün İşinizi Büyütecek Kaynaklardan İlham Alın.
LivaBudget
Budgeting Software
iş yazılımlar iş uygulamaları erp dx dijital digital İstanbul, Türkiye istanbul, Türkiye turkiye yerli bütçe yazılımı softwares About our CPM System What is LivaBudget? Every sector and every company in the sector has its own dynamics and ways of doing business. LivaBudget is a "Corporate Performance Management (CPM)" solution that is ready to use from the moment it is established with a great know-how for most sectors. System. You will be able to create Solo and Consolidated budgets in accordance with COA, IFRS, GAAP etc. standards. With our LivaBudget solutions, you can execute your budgeting process faster, more accurately and all departments will be included in the budget process, helping to expand your company's budgeting culture. Managers want to have the flexibility to evaluate and analyze the factors that make up the budget while looking at the big picture of the company. LivaBudget gives you the ability to analyze and compare previous years' data, easily create parameters and factors that affect the budget, make predictions for the future and make the right decisions that affect productivity. Once you have prepared your first general budget, all budgets (general, scenario, revised, estimated, etc.) are very easy to create; copy the budget you have prepared, change the parameters and data you want, run the processes and the management and financial reports are ready to analyze and compare. No technical knowledge is needed to do any of these operations. LivaBudget has a flexible structure for budgeting modules. It is very easy to adapt and customize your CPM System depending on the specific needs of your company. After determining your budget needs, you can adjust, change or add new features to your budget without the need for a consultant. Group companies, business areas, Sales Channels, Customers, Countries, Products, Product Groups, Production Lines, Profit Centers, Cost Centers, Expense Items, Accounts, etc. You have the ability to budget and control at the most detailed level. With the integration feature of LivaBudget; ERP, CRM, etc. provides bidirectional data flow with your system. A good integration with third party systems increases the Accuracy of your data. Since LivaBudget loads all your basic data from your systems, there is no possibility of incorrect data. Also, instead of manually entering data or referencing multiple data sources; using matching tables for integrations helps you get data from multiple sources to create accurate budgets and forecasts. Translated with www.DeepL.com/Translator (free version) İstanbul, Türkiye
LivaClick
BI Business Intelligence
erp database veri data iş uygulamaları iş zekası business intelligence yerli business intelligence softwares FLEXIBLE AND FAST REPORTING It saves time during the reporting phase and allows the management to prepare better quality reports. Other reports such as the budget status report, which users can access with a single click, are fully customizable. RELIABILITY AND CONSISTENCY When creating Financial Reports, data is automatically transferred from SAP and LivaBudget system. It is made ready faster without working in Excel. The reported data can be easily accessed in the following periods and the data integrity is not disturbed. SYSTEM INTEGRATION It works integrated with SAP, Oracle, Logo, Netsis, Excel and many other systems, allowing you to complete your budget process quickly, securely and consistently. DATA SECURITY In the system, who can access which reports can be determined hierarchically. Changes made by users in the data are monitored. SERVICES CONSULTANCY We provide planned and systematic support by reviewing the business's own structure and existing processes by conducting studies within the scope of the process. At the same time, our consultants work as the business's own employees and establish the structure of all processes of the business. It helps in the stages from analysis to definition and from fiction to live. TRAINING With the training provided by our consultants, we ensure that users adopt faster and our customers get the highest efficiency in a short time. SUPPORT Working 24/7 with our support team, we provide instant and one-to-one support to your questions with the high support times we provide to our customers. Any problems our customers have experienced during the use of the Program or any questions they want to ask; We provide us with e-mail, telephone or remote connection support. Translated with www.DeepL.com/Translator (free version)
VATOS DLP
Data Loss Precention
ytü ytu yıldız teknopark istanbul yazılım yerli Crypttech siber cybersecurity softwares cyber Data Loss Prevention (DLP) System is a security software developed to protect sensitive data. With the determined corporate policies, the information is prevented from falling into the hands of unauthorized persons. Its importance and prevalence in terms of data and system security is increasing day by day. VATOS DLP System Features: - The behavior of the monitored systems can be regulated with a preventive and warning approach. - Monitors system and user behavior at endpoints. - Detects operations on content such as files and images. - It has a classification feature to determine the criticality level of the content. - Obtains content as text. - It uses OCR and ICR technologies for image content. - Classifies based on advanced machine learning methods, file characteristics, predefined critical word lists or regular expressions. - Evaluates the classification result according to corporate policies and takes necessary actions. - It records all detected events and actions taken for reporting, analysis and inquiry purposes. - Within the VATOS DLP system, there are agents that monitor endpoints and services that work in a centralized structure.
ytü ytu yıldız teknopark istanbul yazılım yerli Crypttech siber cybersecurity softwares CRYPTOSPOT is a gateway software that helps you offer wired or wireless internet access to your guests and customers. Using CRYPTOSPOT, you can authorize your visitors, customers or employees for secure, fast and easy internet access. CRYPTOSPOT not only provides reliable paid or free access to your network, but also allows you to bill, report statistical information and store data. When connected to the network, the user is authorized with a welcome page. It can be integrated with SMS, AD (Active Directory), TC ID, Web Service, Social Media, Rest API, Sponsor Mail, Hotel - Visitor Programs and Front Office Software. CRYPTOSPOT's flexible architecture is compatible with internal Wi-Fi infrastructure in small companies and complex topologies in large enterprises. It provides an internet access environment suitable for public spaces such as cafes, libraries, restaurants, shopping malls, airports, public transportation / municipal open spaces and hospitals. Therefore, any organization can offer its guests and customers a convenient Wi-Fi or LAN network access without exposing their networks to security threats.
CRYPTOLOG
Logging Software
ytü ytu yıldız teknopark istanbul yazılım yerli Crypttech siber cybersecurity softwares One of the most important needs of businesses is an appropriate log management system that collects and analyzes the logs of their IT systems to meet regulatory and industry standards. CRYPTOLOG not only meets government and industry compliance requirements, but also provides unified and easy-to-use search, analysis and correlation options on log data that can be tailored to the needs and size of their IT systems. With an integrated network monitoring platform, CRYPTOLOG facilitates the detection of potential security threats and forensic investigations from log data. CRYPTOLOG is a cost-effective integrated log management system that helps you meet regulatory compliance while reducing your security risks in diverse IT environments. With its fast and powerful engines, CRYPTOLOG aggregates a wide range of logs and events into a customizable dashboard that gives you a comprehensive view of all network activity. It groups and classifies events, generating information useful for more detailed analysis such as forensic investigations or anomaly detection. CRYPTOLOG merges and timestamps all logs in cases where the source of attacks can be traced with confidence due to the undeniability of the engine functions. CRYPTOLOG complies with log retention regulations, international non-repudiation standards, CMB regulations, BRSA principles communiqué, standards such as 27001 and the law no. 5651.
ytü ytu yıldız teknopark istanbul yazılım yerli Crypttech siber cybersecurity yazılımlar Kullandığımız kişisel cihazlardan, devletlerin kritik alt yapılarına kadar her segmentte dijitalleşen dünyada siber tehditlerin ne kadar önemli olduğu ve siber güvenliğin hayatımızın her alanında olması gerektiği bilinci gün geçtikte daha da yerleşiyor. Küresel çapta yaşanan büyük saldırılar siber tehditlere karşı önlem almanın ve bu alanda yatırımları arttırmanın önemini açıkça ortaya koymuştur. CRYPTTECH, gittikçe karmaşıklaşan Siber Güvenlik Dünyası'nda yeni, yenilikçi ve yerli teknoloji ve ürünler geliştirme misyonu ile hedefleri doğrultusunda çalışmalarına devam etmektedir. CRYPTTECH, kendi geliştirdiği güçlü korelasyon sistemi ile SIEM ürünü için benzersiz bellekte (in-memory) korelasyon özelliği sağlamaktadır. CRYPTOSIM, tüm logları toplayarak otomatik olarak ilişkilendirir, davranış farklarını ve anormallikleri algılar. APT adı verilen gelişmiş kalıcı tehditleri yakalayabilir. CRYPTTECH, kendi geliştirdiği NoSQL yapısı ile SIEM ürünü için yüksek performans değerlerine ulaşmaktadır. CRYPTOSIM, Kural ve Makine öğrenmesi yöntemleriyle çalışan benzersiz korelasyon özellikleri ile tehditlerin algılanması için en stratejik ürünlerden biri haline gelmiştir.
ytü ytu yıldız teknopark istanbul yazılım yerli Crypttech siber cybersecurity sofwtares Managed SIEM / Managed Information Security Threat and Incident Management The main features of SIEM systems are to perform information security incident management, which is critical for information security management, to collect and make sense of information from multiple sources in a secure and manageable environment, and to enable the optimum use of security operation personnel resources in a targeted manner. SIEM systems enable the collection and storage of evidence for fraud investigations in accordance with irrefutability standards. Facilitating compliance with national and sectoral regulations on information security and increasing information security assurance are among the main responsibilities of SIEM systems. CRYPTTECH Managed SIEM System; It is a SaaS (Sofware as a Service) system managed by CRYPTOSIM/CRYPTOSIEM experts, monitored 7×24, notifies the relevant people and takes the necessary actions within the scope of the agreement, does not work only based on signature, generates alarms by detecting anomalies, has intelligence - smart rules and is designed in accordance with cloud architecture. Vulnerability Scanning and Analysis (Vulnerability Scanning) Vulnerability analysis is a security service for the detection of security vulnerabilities caused by outdated, predefined or misconfigured hardware, operating system or software / programs, and other reasons. At the end of the vulnerability analysis, a report containing an executive summary and detailed vulnerability information is created and the final report is delivered to the relevant persons. In the content of this report, there are solution suggestions about what should be done for each situation that creates vulnerabilities and how to close them.
UNITMON
UNIFIED IT MONITORING
ytü ytu yıldız teknopark istanbul yazılım yerli Crypttech siber cybersecurity softwares The detection of security vulnerabilities plays the most critical role in the effective maintenance of IT system security in any organization facing threats. UNITMON is a web-based monitoring tool that not only gives you the possibility to instantly audit your website, but also to investigate your network vulnerabilities and check the performance of your network components through an interface. By providing intelligence on the security of your web content, DNS and IP server, it minimizes maintenance costs and the risk of critical failures at key points in the IT infrastructure. Vulnerability Monitoring and Analysis feature, scanning for vulnerabilities in network devices, servers and applications, generating customizable vulnerability assessment reports that offer solutions to resolve vulnerabilities are the main features of UNITMON's centralized vulnerability management. UNITMON's Cyber Intelligence Services Monitoring feature checks whether the organization's IPs, domain names, identities are included in any blacklists. UNITMON allows administrators to monitor almost all network devices on the IT infrastructure through an easy-to-use web-based panel and visualize their performance with advanced graphics.
Three-S
Site Team Management
yazılımlar ytü ytu yıldız teknopark istanbul yazılım yerli bayi saha mobil satış iş uygulamaları rota yönetimi stok takibi perakende açılımsoft softwares Plan, monitor, measure and manage your field operations. Collect, report and analyze critical data about your products and competitor products in real time from points of sale. Stay ahead of the competition. Route Management POP Tracking and Display Stock Tracking and Ordering Shelf Compliance and Shares Problem and Grade Management Comparative Price Analysis Your Merch teams will manage the sales and marketing operations of your products and competitor products. track in real time, provide data flow. Enable your after-sales support and decision-making processes. Meet Three-S mobile, desktop and web-based applications. Use them quickly and easily in the field. Three-S was developed through real-time field visits with merch teams. It is constantly updated to meet the needs by meeting the expectations at the highest level. It provides performance increase with its high-level user experience. See what Three-S can do for your business. Collect real-time data about your products and competitor products from retail outlets. Access great reports. Streamline your sales and marketing operations. Start using our mobile, desktop and web-based applications today.
SDR Bys
Central Dialer Management
yazılımlar ytü ytu yıldız teknopark istanbul yazılım yerli bayi saha mobil satış iş uygulamaları rota yönetimi stok takibi perakende açılımsoft softwares Monitor, manage and report your dealers from a single system. Monitor the process of your products from the factory to the consumer. Report, analyze. Discover new ways to increase profitable growth. Dealer Sales, Order and Stock Tracking Price and Campaign Management Dealer, Budget and Premium Progress Payment Management Dealer, Representative and Customer Performance Measurement Customizable Report Templates Monitor all your dealers and sales channels from a bird's eye view. Report, analyze, manage. Make sure everything goes the way you want. Meet SDR Bys central dealer management system. Choose one of the working models that is compatible with your business. Choose the model that provides access to important data for you. Direct Data Extraction from Dealer Easily have, report and analyze the important data you need without any cost and operational effort on the dealer side. See How It Works Commercial Use of SDR at the Dealer The dealer carries out the sales and purchasing processes using the prices, discounts and promotions determined by the center through SDR Trade. See How It Works
SDR Mobil
Mobile Site Sales Management
yazılımlar ytü ytu yıldız teknopark istanbul yazılım yerli bayi saha mobil satış iş uygulamaları rota yönetimi stok takibi perakende açılımsoft softwares Field sales program for sales and distribution businesses. Enable your team to reach maximum performance with minimum effort by focusing on sales. Hot & Cold Sales New Customer Registration in the Field Invoice and Collection Procedures Instant Visit and Sales Reports Online & Offline Transactions Fast and Easy Sales in the Field Mobile Field Sales Program Field sales operations of businesses engaged in the sales and distribution of brands Meet the mobile application that they can easily manage. Quick Overview of Achievements It significantly increases performance by enabling the placers to manage the entire sales process in the field quickly and easily. The application, which has a very high user experience, reduces operational effort and increases customer visits thanks to its easy use and access power. Saving time and operational effort, the placers do not miss potential customers and seize sales opportunities. At the center, the operator gains the ability to monitor and control all processes in real time. The decision support mechanism starts to work faster and more efficiently. Hot Sales Cold Sale GPS Location Controlled Visit Warehouse Stock Status Invoice Transactions Collection Operations New Customer Registration in the Field Current Account Reports Open Account Reports Visit Performance Reports Sales Performance Reports Pending Orders Enable your hot and cold sales operations. Define your vehicle as a warehouse. Create a request for the products you will load. After the approved requests turn into a transfer receipt, make the transfer. Start your visits according to your routine plan. See warehouse stock and pending order status during customer visits. Make sure you do not receive duplicate orders. Access all sales data. Check low and high selling products. Create your sales strategy. Enter orders. See collection performance and open account. Manage customer risk. Issue invoices for your e-invoice and e-archive taxpayer customers. Print from the printer in your car. Update product stock status. Hot & Cold Sales Easily Realize Hot and Cold Sales in the Field Create new customer records in the field. Create new customer records instantly without the need for a head office. Easily realize your sales without wasting time and effort. Minimize operational processes. Don't miss out on more visits, sales and potential customer opportunities. Create New Customer Records in the Field Create a New Customer Record in the Field Ensure efficient route management. Work according to a daily, weekly or monthly visit plan. Start your visits with GPS location control. Make sure you are at the right point. Take orders from the points you visit. Enter in-routine or out-of-routine, phone or e-mail orders into the system without visits. Be sales-oriented. Efficient routine management GPS location controlled visit Plan Effective Visits Access and analyze real-time sales reports. On customer, product group, product and manufacturer basis; daily
SDR Trade
Trade Finance Software
yazılımlar ytü ytu yıldız teknopark istanbul yazılım yerli bayi saha mobil satış iş uygulamaları rota yönetimi stok takibi perakende açılımsoft softwares Manage the accounting processes of your business with a single software system. Manage your pre-accounting and official accounting processes professionally from end to end. Front Accounting Official Accounting Purchasing, Sales and Inventory Management Trucking and Distribution Planning Warehouse Automation E-Invoice, E-Waybill, E-Archive Transactions Commercial Accounting Program Track the financial status of your business. Report, analyze and manage your income and expenses. Enable all your end-to-end business transactions. Meet SDR Commercial accounting program. Manage your financial accounting. Securely track your customers' and vendors' current accounts, bank, check, promissory note transactions and cash follow-up. Perform your pre-accounting transactions easily. With the debt settlement (TEFAT) module, use settlement methods such as old maturities with priority, new maturities with priority, large to small, small to large according to the amount. List the maturity differences and overdue days on the basis of invoice, customer, sales region, follow the expected collection and payments to be made after the settlement process, make aging for the remaining balance or list the average maturity date. Financial Accounting Management Manage your official accounting. Follow all your commercial transactions and current balances with our application developed in accordance with the Turkish accounting structure. Create the most suitable account plan for your company with flexible account plan preparation structure. Create accounting reports on departmental, regional or different dimensions with the use of "Cost Center". Formal Accounting Management Enable warehouse and inventory management. Monitor and control your stocks in real time. Use the "Material Class Structure" module if you have a wide range of products. Define an unlimited number of facilities and warehouses with the "Warehouse and Stock Type" module, easily track your warehouses located in scattered geographies. Warehouse and Stock Tracking Create sustainable shipping and distribution plans. Create shipment plans according to order range, shipment, delivery and order date. View and manage vehicle capacity, shipment day, warehouse stock amount and risk controls on a single screen at the time of shipment according to shipment vehicles. Shipment and Distribution Management Set up the entire sales process professionally. Effectively organize the entire sales process starting from the order. Determine selling and buying conditions. Define options such as price lists, discount, maturity in the system and ensure that they are automatically applied. Determine the criteria such as maturity, minus stock control, unit prices and discount changes at which stages to be controlled and ensure automatic implementation. Sales Management Create customizable report templates. Access advanced reports. Monitor all inputs and outputs of your business instantly with the advanced reporting system. Create custom templates according to your needs. Quickly access reports whenever you want. Advanced Reporting Discover apps that work better together!
SDR Dys
Warehouse Management
yazılımlar ytü ytu yıldız teknopark istanbul yazılım yerli bayi saha mobil satış iş uygulamaları rota yönetimi stok takibi perakende açılımsoft softwares Warehouse Management System Meet the application that enables sales and distribution businesses to professionally manage all the activities they carry out in their warehouses by recording them quickly, easily and accurately. Ensure that the products are included in the stock with the warehouse receipt. Product Acceptance Ensure that the products enter the warehouse correctly by scanning their barcodes with the hand terminal. You can do this either on the purchase order, on the delivery note or directly on the invoice. This way, you can be sure that the products physically arrive in the correct number, that the product and variants are correct, and that the expiration date is also checked. Customer Returns The barcodes of the products are scanned with the hand terminal and entered into the warehouse correctly. This process can be done by selecting the return delivery note from the customer or the return invoice from the customer. In this way, you can be sure that you have received the return of the product you sold. Hand Terminal Barcode Scanner Ensure that the products enter the warehouse correctly by scanning their barcodes with the hand terminal. Ensure that the products are shipped with the warehouse exit receipt. Product Exit You can ship the products from the warehouse to the customer by scanning the barcodes of the products with the handheld terminal and ensuring their correct exit. You can also do this process through the shipment plan, distribution plan or by selecting any of the order, delivery note, invoice documents. Again, the expiration dates of the product are checked by the system during this process. In this way, it is ensured that the first product entering the warehouse is the first product to leave the warehouse. Seller Returns By scanning the barcodes of the products with the handheld terminal, you can perform the return transactions from your warehouse to the seller completely and accurately. Handheld Terminal Barcode Scanner Ensure that the products are correctly output from the warehouse to the customer by scanning the barcodes with the handheld terminal. Virman (Transfer) Ensure smooth and controlled product transfers between warehouses by scanning barcodes with the handheld terminal. Counting You can perform your warehouse counts accurately and easily by scanning the barcodes of your products with the handheld terminal. Use with SDR Commercial. Warehouse management system is an auxiliary application. It works synchronized with SDR Commercial. Warehouse Management System Commercial Package Software
SDR BI
BI Business Intelligence
yazılımlar ytü ytu yıldız teknopark istanbul yazılım yerli bayi saha mobil satış iş uygulamaları rota yönetimi stok takibi perakende açılımsoft softwares Transform raw data into meaningful and useful information for your business goals. Manage large amounts of data to identify and develop new opportunities. Penetration Tracking Budget Tracking Sales Margin Planned Visit Visit with Sales Compliance with Rut Sequence BI Business Intelligence Reporting Report past, present and future status of your sales operations. Realize new opportunities and effective strategies. Ensure competitive advantage and long-term stability. Meet the business intelligence SDR BI application. Get access to amazingly fast reports. Easily report on all your planning, execution, monitoring and control processes. See the report you want instantly. Generate reports such as penalty tracking, budget tracking and sales margin in seconds, without days of work. Use with SDR Commercial. The business intelligence reporting tool is a companion application. It works synchronized with SDR Commerce.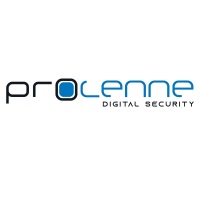 PROCENNE
Dijital Security
teknopark istanbul yazılım yerli siber güvenlik cybersecurity hsm encryption aes des cloud bulut saas firmalar companies Procenne Works for the Best! Procenne, Turkey's digital security R&D center, produces critical digital security products and solutions for many sectors from public to finance, education to telecom. Procenne, headquartered in Istanbul, was established in 2013 and after 5 years of R&D, Procenne produced the ProCrypt HSM family, which meets the general purpose and payment systems HSM needs on a single platform, and received CC EAL4+ in 2019 and PCI HSM v3.0 certificates in 2021. Procenne, which works to meet the ever-increasing needs with its mobile application security SDK EndCrypt, HSM Gateway CryptAway and cloud HSM products, is on its way to becoming a global school that adheres to the values of the first day with more than 100 employees.
ProCrypt HSM
Digital Security
yazılımlar teknopark istanbul yazılım yerli siber güvenlik cybersecurity hsm encryption aes des cloud bulut saas procenne cyber softwares ProCrypt HSM is a hardware security module that offers a high level of security and performance in banking transactions, digital transformation projects and general data protection. ProCrypt HSM enables cryptographic operations such as encryption, decryption, authentication and key management to be performed in hardware with high performance and security. Thanks to its compact structure and scalable architecture, it can be used in enterprises of all sizes. It provides platform-independent integration with the support of widely used programming interfaces (APIs). Cryptographic keys are stored in hardware and are continuously monitored and protected against tampering. Your Sensitive Data is Safe with ProCrypt HSM! HSM, which stands for Hardware Security Module, is designed to store and process encryption keys, tightened, tamper-proof. ProCrypt HSM Hardware Security Module ProCrypt HSM Hardware Security Module is a cryptographic security module that securely generates and stores cryptographic keys, encryption, decryption, authentication, signing, key
Procenne ENDCRYPT
Mobile Encyption
yazılımlar teknopark istanbul yazılım yerli siber güvenlik cybersecurity hsm encryption aes des cloud bulut saas procenne cyber softwares EndCrypt is a security solution that makes applications more resilient to attacks, implemented directly within the application instead of the operating system or network. Mobile Application Security EndCrypt is a security solution that makes apps more resilient to attacks, implemented directly within the app instead of the operating system or network. EndCrypt is a ready-to-use software development kit (SDK) that is embedded within the mobile app to protect your apps from environmental threats. EndCrypt provides a wide range of patented security capabilities to protect applications by preventing reverse engineering techniques through code obfuscation and repackaging prevention technology. It actively detects malicious key registries, screen readers, repackaged apps, jailbroken or rooted devices, aliasing and debugging. Block execution of foreign code or shut down the app to protect sensitive data from cyber attacks. Mobile Application Security Mobile security is the practice of protecting high-value mobile applications and your digital identity from all types of fraud attacks... EndCrypt for Mobile EndCrypt not only dynamically protects your applications, but also Detects and Reacts to zero-day and other situations of wide-ranging cyberattacks (bad
Procenne CRYPTAWAY
HSM Gateway
yazılımlar teknopark istanbul yazılım yerli siber güvenlik cybersecurity hsm encryption aes des cloud bulut saas procenne softwares In your apps Ensure High Throughput! CryptAway is an HSM Gateway that enables brand-independent Hardware Security (HSM) pool creation and utilization at the highest efficiency. It is an HSM Gateway that enables the creation of a brand-independent Hardware Security (HSM) pool and its utilization at the highest efficiency. CryptAway offers a user-friendly and simple management interface for key management and cryptographic operations while minimizing operational burdens. CryptAway ensures that all devices in the HSM pool always operate at full performance without bottlenecks when high performance is required. ProCrypt HSM Provides brand and model independent HSM pool creation and management with optimum performance. Thanks to its modular and scalable architecture, it meets increasing processing and performance needs without creating an operational burden. Thanks to its event management, it ensures that the secure zone is kept under control from HSM health data to load status, from user movements to service status. CryptAway supports international standards that are frequently used in applications, helping to move these applications to the secure zone with easy integrations.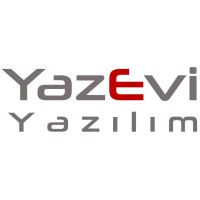 YAZEVİ
ERP & BI & Digital Twin
istanbul yazılım yerli erp mes iş zekası firmalar iş zekası companies YazEvi Software was founded in 1995 by 3 young engineers to provide software solutions to industrial problems. Until 2000, it produced customized solutions. Between 1998-2000, it developed a software development framework called XB+ and laid the foundation for the products it would develop later. In 2003, it launched AVAKOZA ERP, an enterprise resource planning product that aims to manage all business processes of an enterprise. In 2010, he launched a reporting and business intelligence product called REPX STUDIO. In 2017, AVAMOBIL, a product that enables the use of ERP processes on mobile devices, was launched. In 2018, it aims to increase efficiency in production by creating a digital twin of a production machine with the "Digital Twin" project. Having customers in Turkey, Egypt and Albania, YazEvi Software products are mostly used in textile, automotive supply industry, plastic injection molding and food production industries. ERP Solutions Business Intelligence Solutions Mobile Solutions Artificial Intelligence Solutions Digital Twin Solutions MES Solutions SME Solutions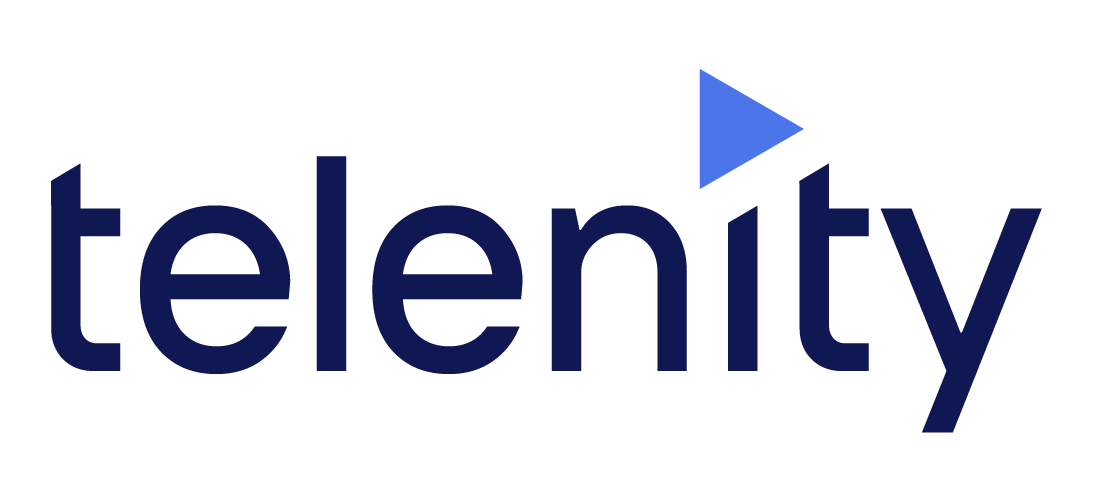 serbest bölge isbi telekom mobil yerli qatar katar hindistan ihracat firmalar companies Telenity is an industry-leading provider of state-of-the-art services and solutions for communications service providers around the globe. We help our customers harness the power of their network with our NFV-enabled, 5G-ready VAS Consolidation Platform and Digital Services Platform, both of which comprise modular products and services that can be tailored to the needs and demands of the operators. Our Digital Services Business Line connects the digital service providers and the operators, creating new streams of revenue for both and enriching the digital experience of the subscribers. It provides unparalleled flexibility in terms of the business models it offers, including revenue sharing, SaaS, and managed services. Through our customers' networks, our products and services enhance the lives of over one billion people worldwide.